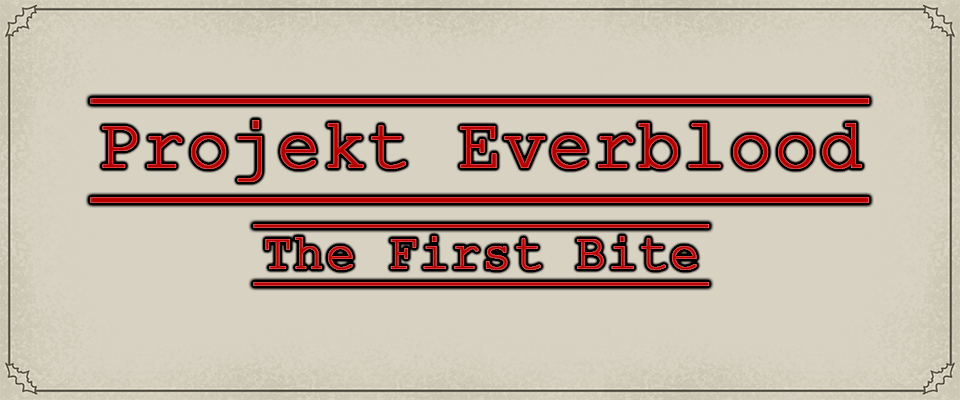 Projekt Everblood - The First Bite
Game Overview:
Projekt Everblood is a 2D top-down Action game set in an alternate world war 2. The player controls an escaped prisoner of war who was experimented on by the enemy scientists.
The player must use their abilities and the enemies firearm's to return and take revenge on the facility that gave them these powers.
This game is being developed by Thomas Parsons (director and level designer), Harry Challis (programmer and sound designer) and Jake Simmonds (art director).

Keyboard Controls:

WASD - Movement
Mouse - Aim
Left Click - Shoot
Right Click - Throw
Space Bar - Ability
Number Keys/Scroll Wheel - Cycle Abilities
Left Shift - Zoom
Tab - Show Goal
Gamepad Controls:
Left Stick- Movement
Right Stick - Aim
Right Trigger - Shoot
Right Bumper - Throw
Left Trigger - Ability
Left Bumper - Cycle Abilities
Right Click - Zoom
Back - Show Goal

Download
Click download now to get access to the following files:
Projekt Everblood The First Bite.zip
83 MB